Paper Aircraft Logbooks Are History
Welcome To The Future of Aircraft Record Keeping and Auditing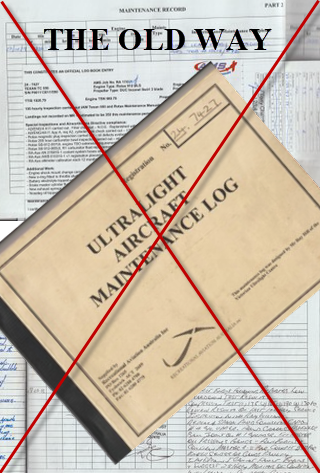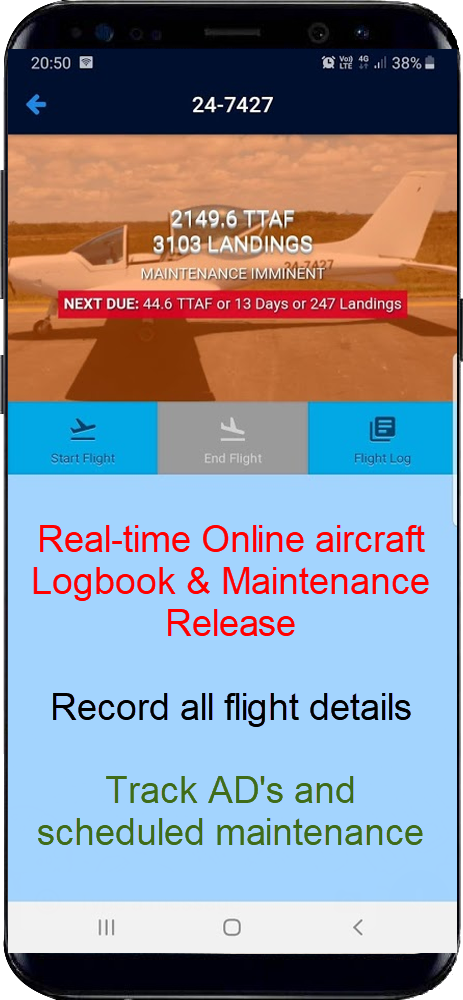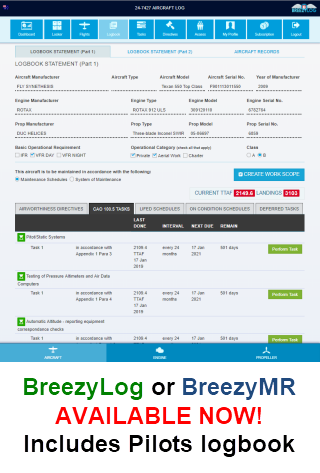 BreezyLog replaces old fashioned aircraft logbooks with real time intelligent digital records


It's like a logbook on steroids! BreezyLog has been developed for and by aircraft owners, operators, maintainers and pilots. People with decades of experience who possess a passion for aviation, the desire to "do it right" and the ability to make aircraft record keeping efficient, safe and easy.
---
BreezyLog is more than somewhere to store your aircraft records. BreezyLog can be used on mobile phones, tablets and computers, presenting an easy to use interface for pilots to enter flight data. BreezyLog automatically monitors Airworthiness Directives, includes a Maintenance Forecasting System and offers a FREE pilot log.
BreezyLog is accepted as an alternative logbook replacement for all RAAus aircraft (Technical Manual 4.1), and meets Civil Aviation Regulation CAO100.5 - Sect 3.
BreezyLog enables aircraft owners/operators to easily manage and search aircraft and pilot records. Oil, fuel, component history, engine changes and everything in-between.
Now you can easily plan for your next scheduled maintenance.
---
Some of the benefits attained from
Accurate Aircraft Records
Immediate cost saving benefits.
Improved safety.
Proof of compliance with the Civil Aviation Regulations
Added value to your aircraft.
Accurate and easy to read records.
Reduced costs of maintenance duplication or overrun.
---